Items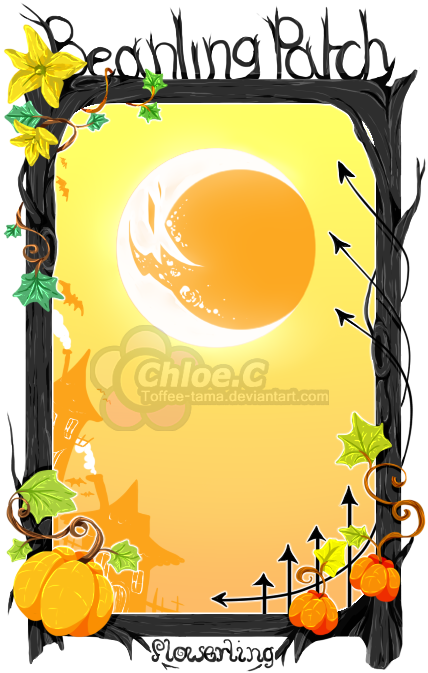 Cosmetic - Legendary 
Unlocks a cute, festive Halloween inspired frame for the selected character's masterlist entry. To change your card frame, please submit a design update with your request! This cosmetic item is attached to one character only.
This frame can only be used by Flowerlings.

Acquired from Event Rewards.
Designed by Toffee-tama
1 result found.