A Fishy Challenge Quest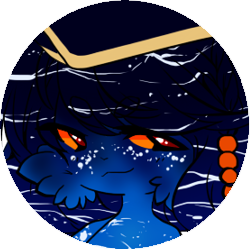 Ocean:
"Ha! So ya think ya can land a bigger fish than me? Aye think not!"
Prompt:
You have been challenged! Word has gotten around that you were able to catch a mighty fish. Now, Ocean, has challenged you to a fish off, whoever can catch the biggest fish wins, the judges will be Seelie and Millie, who are rather keen to get their hands on a handsome fish!
About the Fish:
You can draw or write about any type of fish, real or imagined. You know that you are perfectly capable of reeling in a mega fish, but you're not too sure if Ocean has some trips up their sleeves. You do not need to draw Ocean for this prompt, just your beanling fishing.


About this Quest:
This quest does not advance. However, you may repeat this quest as many times as you like up to the monthly limit.