All Prompts
Starfall Festival
Ends: 3 July 2021, 23:00:00 UTC (1 week from now)
Please submit your monthly prompt for June 2021 here.
Details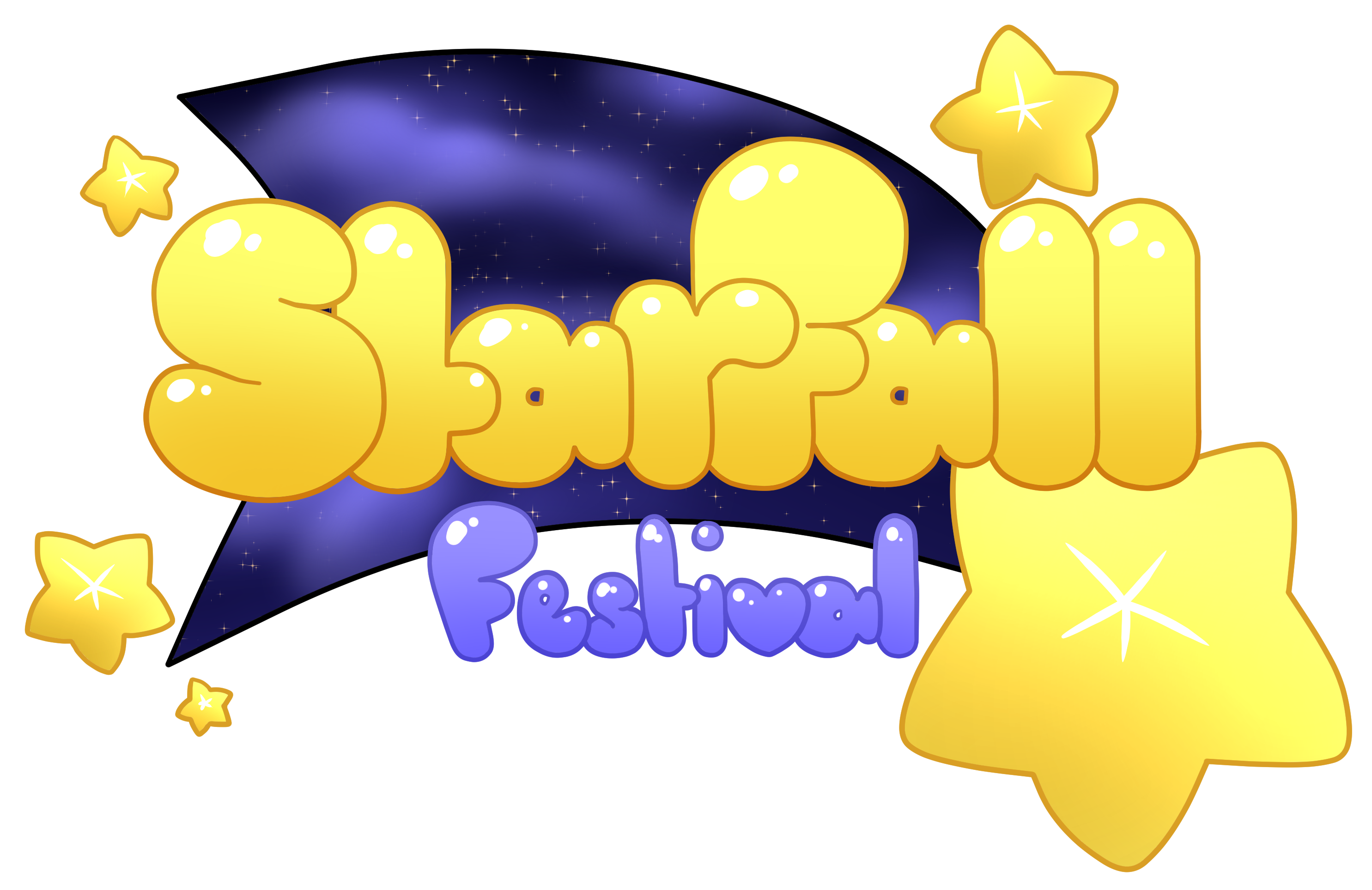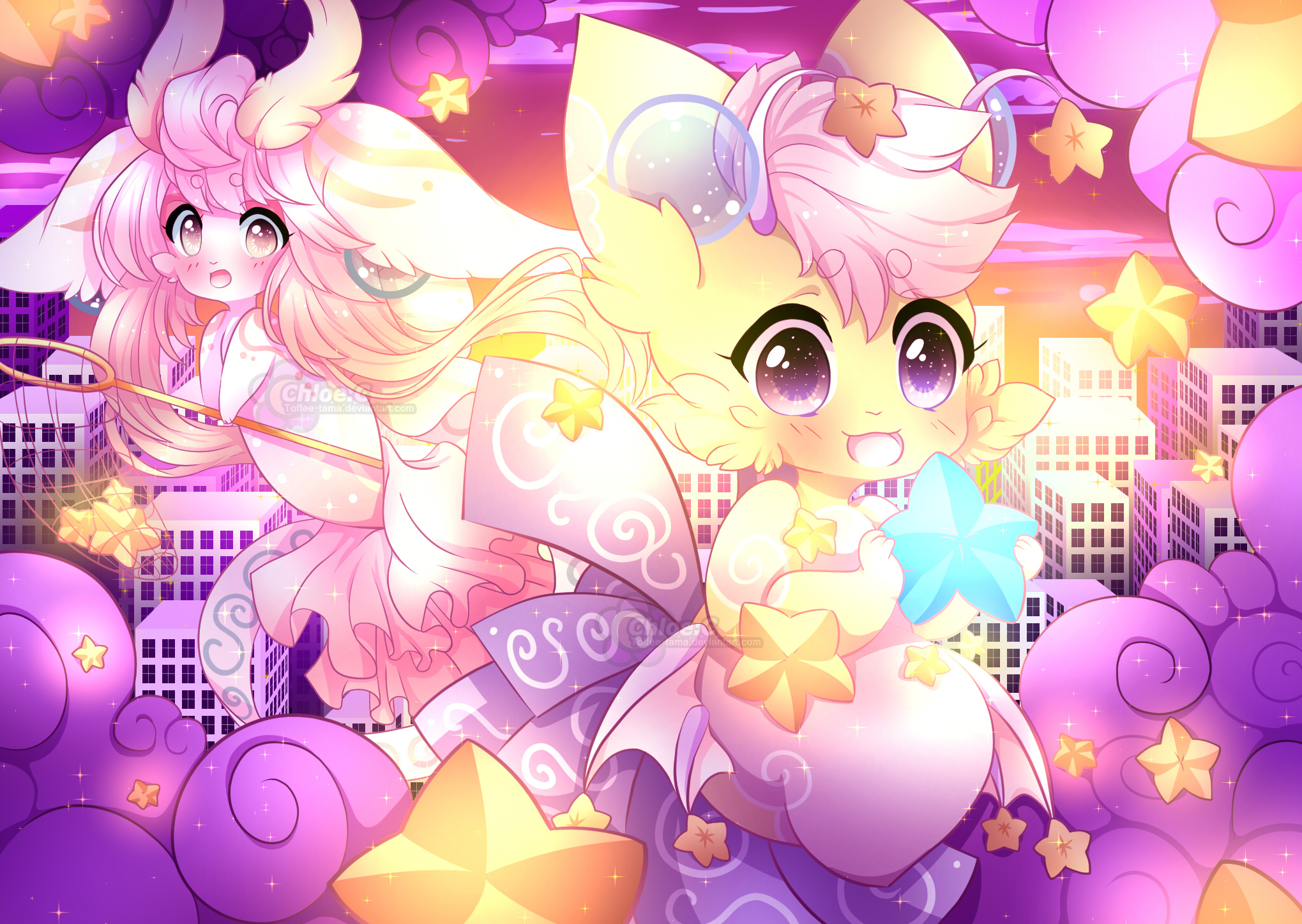 Everyone knows that stars regularly fall from the sky to land on Azul Island. What a lot of beans don't know, though, is that at special times they can fall in other places as well! Kierbi is always more than excited about the chance to share his love of stars and their magic with his friends who are a bit less willing to go adventuring with him on Azul Island to find them.
According to some beans, it's said that the stars above the islands are actually little crystals that are formed from the dreams of beanlings when they stay in one world or another. After all, the little beans have enough magic to transport them to other worlds when they dream of them in their flowers, so clearly that magic has to go somewhere instead when it doesn't transport them, right?
During the Starfall Festival, there are so many dreams and wishes from all the happy beanlings looking forward to the coming holidays that skies all across the different islands of Prism Vale are littered with falling stars- even the bright skies of Solei, if you look closely enough! Across all the islands stars and star pieces rain down, and it becomes a bit of a game to collect as many as possible. The ongoing star-shower lasts for a few weeks, usually near the end of summer or the start of fall, and beanlings eagerly search for the fallen stars. Stars usually contain a beanlings dream, however, only the Beanling that created the star can see the dream inside. A beanlings own dream is distinguishable from another's as the star will appear blue to them only. These stars can play the owner's dreams using a dream dial. Rogue stars can also be used as magic focuses, broken into magical gemstones, powdered into potions or used for special treats that are otherwise harder to come by. Festival foods often consist of sweet breads and fried goods that are shaped like stars and moons, along with cakes and other sweets that are often topped with the sweetest stardust sprinkles that the beans can make. Other more crafty beans will make nets and dream catchers to hang up around their homes and the islands- and sometimes they'll even wake up to little stars nestled in the threads when they do! It's said that any bean who catches stars this way is guaranteed peaceful dreams for as long as they take good care of the star bits they've been granted. And of course, plenty of beanlings and flowerlings are content to simply find a good place to watch the stars fall, and will gather for wishing parties on the darkest parts of Lila and Versii to get the clearest views of the showers and add their own wishes to the mix. At the end of the festival, some skilled beans will help to use stardust to create a particularly magical fireworks display over the islands; their way of saying farewell to the shooting stars until next time.
What is your beanling going to be doing for Starfall? Are they gonna go out and hunt for stars with their friends? Maybe they are staying home and setting up dream catchers or going to a viewing party? How is your beanling planning on participating in the phenomenon?
 This event is courtesy of the Easter Festival idea winner - Spottednova!
Prompt Guidelines:
Entry Window: 3/5/20 - 3/6/20 23:00 UTC. 
Completion Reward: 5 Beans (Per Entry) + 1 User Exp + 1 Character Exp (Focus Character only)
Bonuses:
One of the following:
- Written entries: Word count reaches 800: 2 Beans
- Drawn entries: Including a full background: 2  Beans
  Or
- Drawn entries: Including a second character: 2 Beans
Bonus Reward:
2 x Event Currency per entry.
Bonus Buff:
By entering this prompt you will have a 30% chance to win one of the following:
1 x Mind or Body Potion
Bonus Plushie:
Each entry will be awarded one of the following (50% chance for either):
1 x #01 Nova Plush - Star
1 x #02 Nova Plush - Spotted
Maximum Entries: 2
Requirements:
*This prompt does not require a background!
Please only submit newly created art by yourself. Please do not submit commissioned works or previously-created art or art done on reused bases.
Written entries must be a minimum of 600 words.
Non-owners are more than welcome to enter!
All art entries must be at least flat coloured and can be sketchy if they are clean.
If you have any questions please comment below!
Stat & Level Rewards
1 user EXP
0 user points
1 character EXP
0 character points
1 result found.