Posted 2 years ago :: Last edited 2 years ago by
admin
Starfall has brought a surge of sweet dreams tumbling to the ground, and this flowerling is ready to collect them.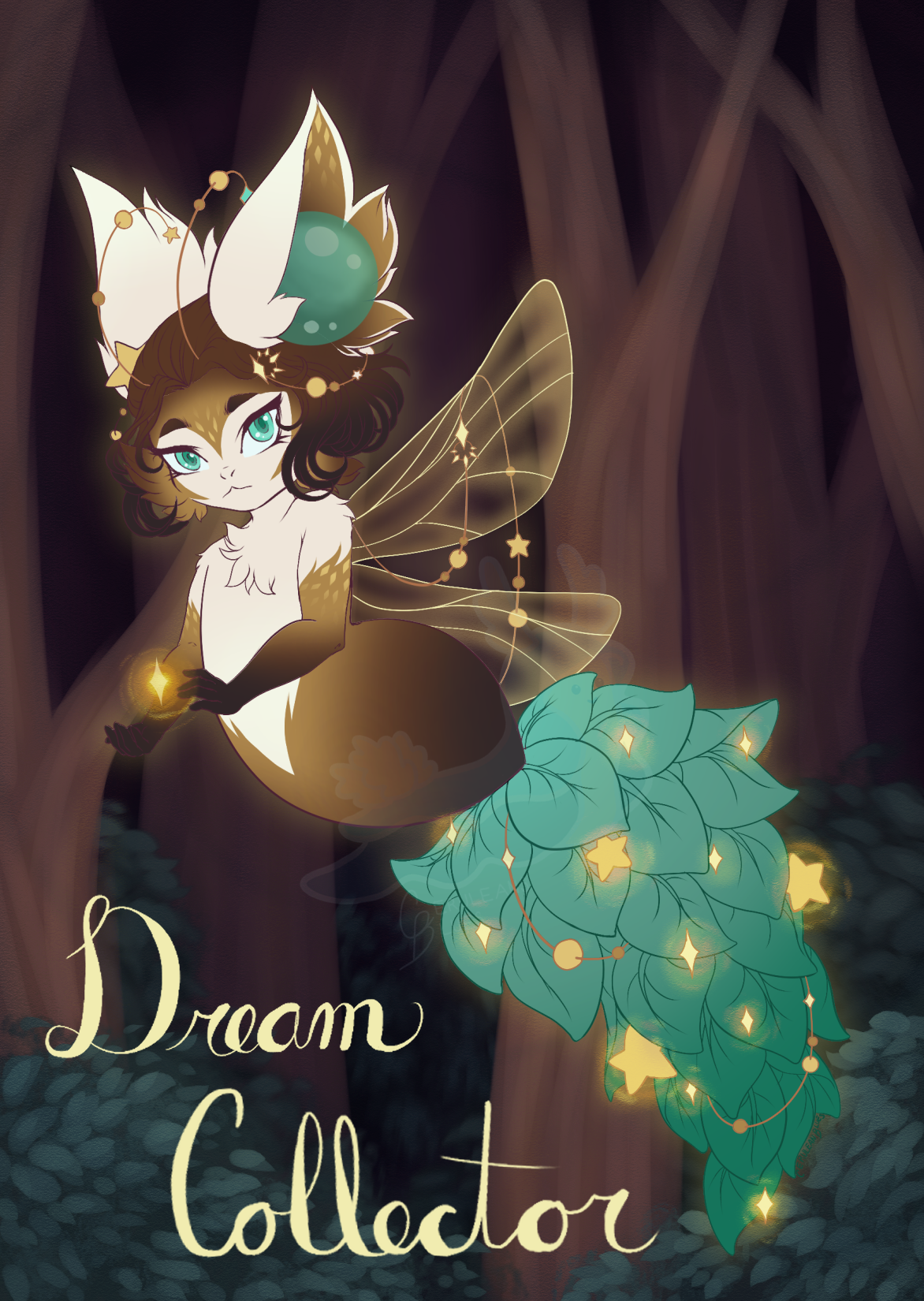 INFORMATION
This auction will run until the last bid has stood for 48hrs.
Please make sure to bid in a chain by replying to the previous bidder!
This auction will run here and on the 
Beanling Patch site!
Traits:
Ear Type: Fluffy (Uncommon)
Feeler Type: Sprout (Uncommon)
Wing Type: Dragonfly (Common)
Tail Length: Short (Common)
Flower Type: Thicket (Uncommon)

Mutations:

Fluffy Cheeks (Common)
Brush (Common)
Gem Growths (Legendary)
Luminescence (Legendary)

1 Stat (Body) (Common)
1 Stat (Mind) (Common)
Life stage: Flowerling
Owner: ????
Starting Bid: 30USD
Min bid increase: 2USD
Auto Buy: N/A


Auction will end after the last bid has stood for 48hrs.
Beanlings / Flowerlings are a closed species by 
Toffee-Tama
 - Please do not make your own without permission!
---
Comments
Authentication required
You must log in to post a comment.
Log in