Posted 2 years ago :: Last edited 1 year ago by
admin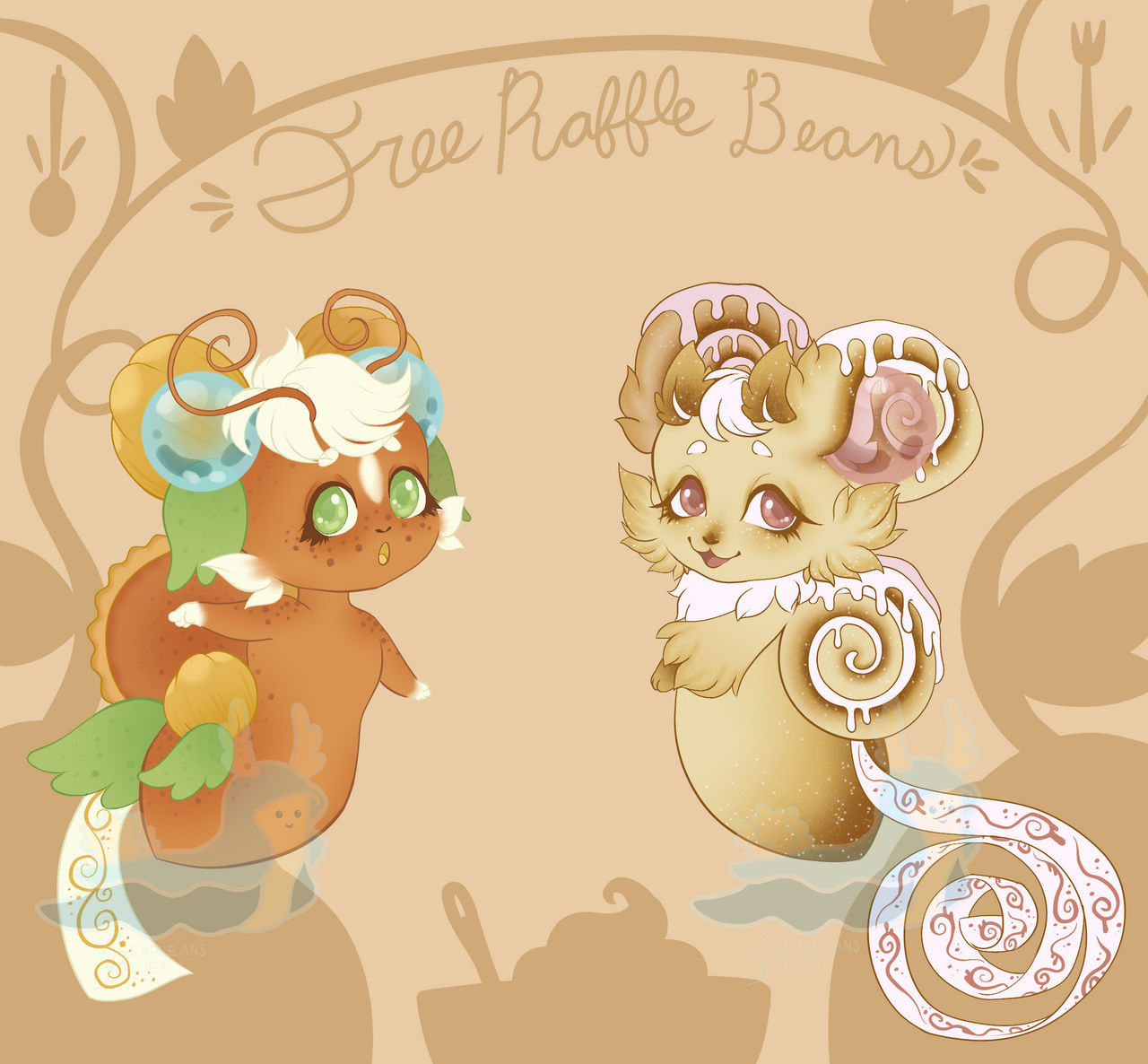 Spooky season is just starting to settle over Prism Vale, but these two little beans are ready to whip up some treats! You join in the fun and enter to win one of these sweet little beans in a few ways:

Share this post on da or your social mediasand show it in a comment below (1 entry)
get a  friend or two to metion you in their comment (1 entry per friend)
Draw a nice sketch of one of these sweet beans and link it in your comment (2 entries)
First time owners will get a free entry just for commenting! 
We're having lots of other fun and free events for Halloween, so be sure to check them out over on the 
Beanling Patch site!
The raffle will be drawn on the 31st of October!
Pumpkin Pie
Ears: Fairy (rare)
Feelers: Sprout (uncommon)
Wings: Butterfly (common)
Ribbon: Short (common)
Mutations:
Fairy hips (rare)


Cinnamon Swirl
Ears: round (common)
Feelers: moth (common)
Wings: bubble (common)
Ribbon: long (common)
Mutations:
Coloured dew (common, abnormal)
Brush (common)
Cuff (common) 
Extra fluffy cheeks (common)
Icing coating (legendary)
Glitter (legendary)
---
Comments
There are no comments yet.
Authentication required
You must log in to post a comment.
Log in