Posted 2 years ago :: Last edited 2 years ago by
Ceru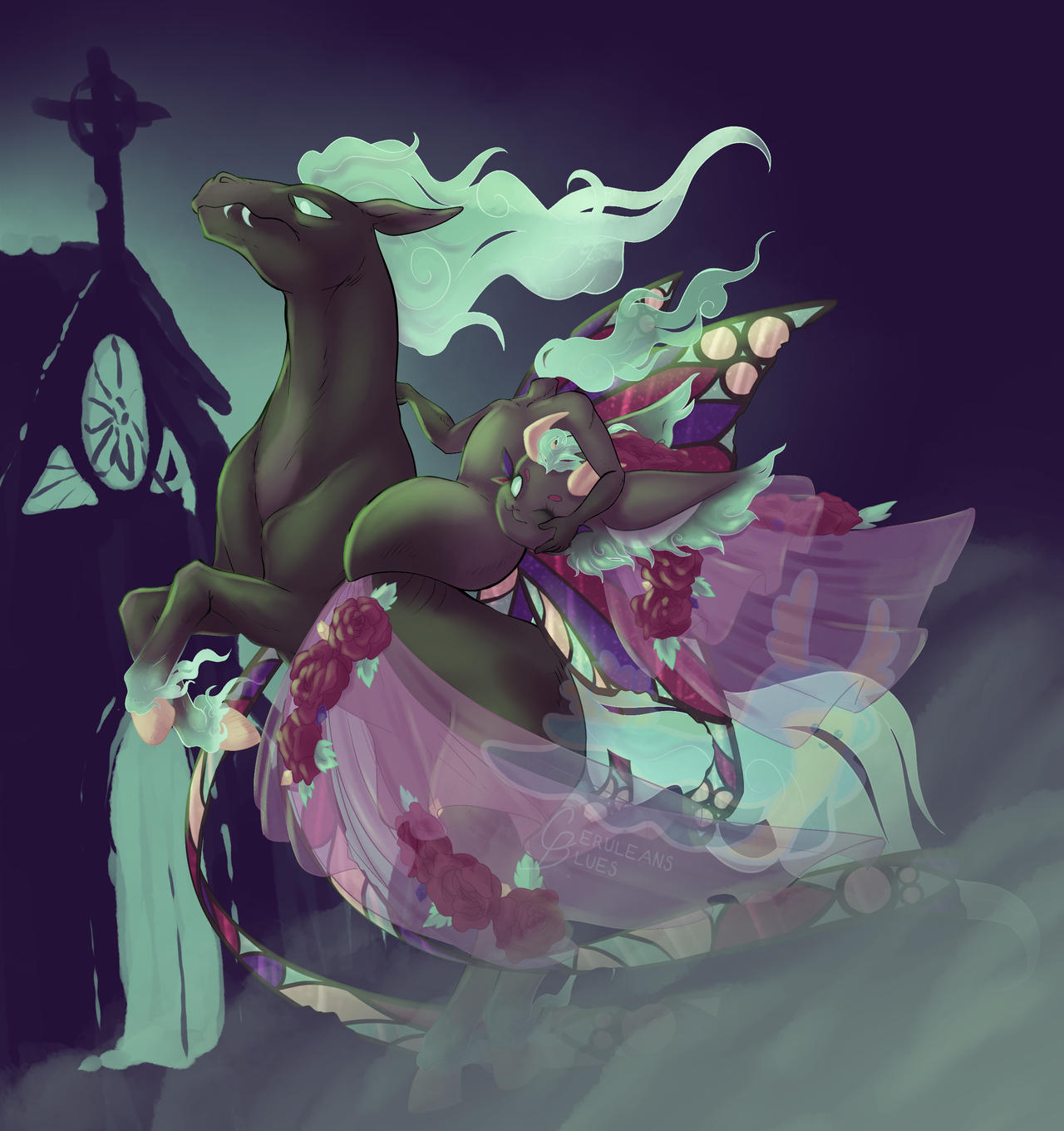 Mist rolls over a sleepy little village. Guests lounge around the fire that fills the room with pine-wood smoke as branches scratch along old fogged windows. A familiar wrinkled face settles into an old rocking chair as a hush settles over the room.
"Let me tell of you of a tale of woe and horrors. It starts on a night like this, in town much like our own . . ."
The Headless Horse Bean

SB: 30$

MI: 1$

If bidding reaches 60$, the design comes with a major familiar. 

Traits

Ear Type: Fluffy (Uncommon)
Feeler Type: Other - Feeler (Legendary) (Horns)
Wing Type: Butterfly (Common)

Mutations - Body:
Fluffy Cheeks (Common)
Fairy Kisses (Rare)
Veil (Uncommon)
Skirt (Uncommon)
Floral Growths (Legendary) 
Glitter (Legendary) 
 Headless (Legendary)

Mutations - Dew:
Coloured (Common)

Mutations - Tail:
Multi-Tail (Rare)
Torn Wish (Legendary) 
 Decorated Wish (Legendary)

Flats can be seen here!

Info
This auction is being held on DA.
This auction will run until the last bid has stood for 24hrs.
Please make sure to bid in a chain by replying to the previous bidder!
---
Comments
There are no comments yet.
Authentication required
You must log in to post a comment.
Log in