Posted 1 year ago :: Last edited 1 year ago by
admin
Hey everyone! It's a very merry season indeed! A whole dozen beanlings have appeared and are in need of new homes! This one is a little different than usual, as this batch is a gacha!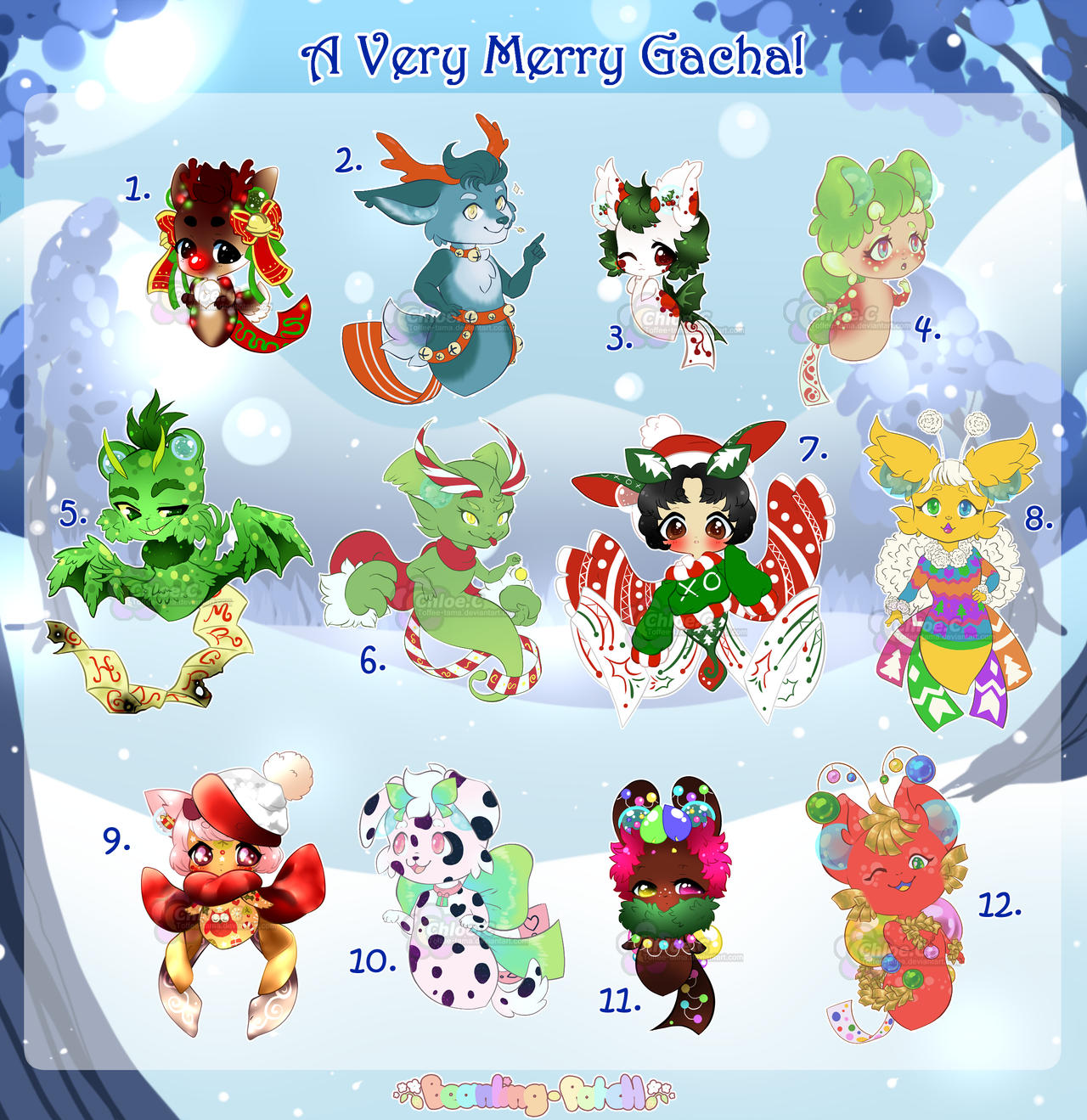 INFORMATION
Become a Patron on Patreon!
Follow me on Twitter! 
twitter.com/toffee_tama

Beanlings / Flowerlings are a closed species by 
Toffee-Tama
 - Please do not make your own without permission!
---
Comments
There are no comments yet.
Authentication required
You must log in to post a comment.
Log in