Posted 2 years ago :: Last edited 2 years ago by
admin
Hello everyone! Welcome to the third day of the Winter Wonderland Advent! This cutie is based on the Nutcracker.
INFORMATION
This auction will end 24hrs after the last bid.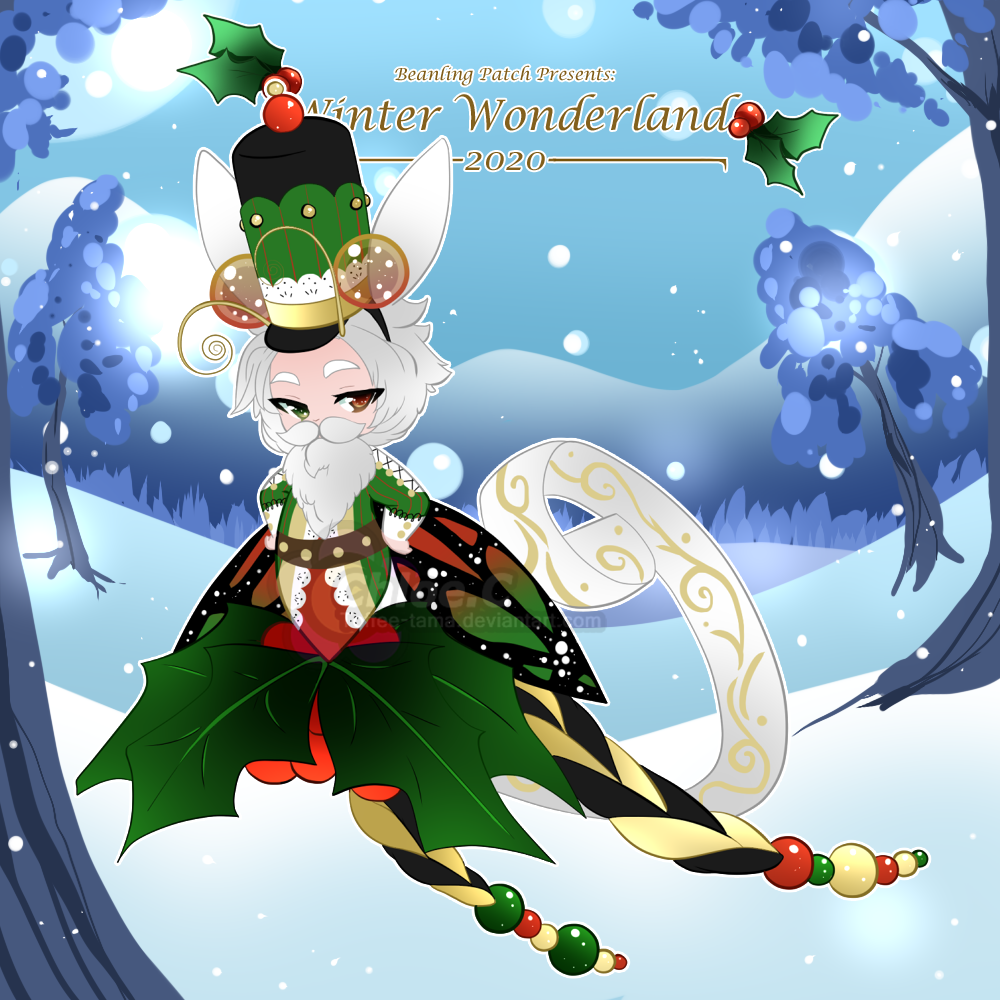 The Nutcracker
  
Traits:


Ear Type: Bunny (Common)
Feeler Type: Sprout (Uncommon)
Wing Type: Dragonfly (Common)
Tail Length: Medium (Common)
Flower: Garden (Rare)

Mutations: 
Body:
- Other - Prominent Facial Hair (Legendary)
- Prismatic Dew (Rare)
Tail:
- Fancy Charm (Uncommon)
- Multi-Charm (Rare)

Life Stage: Flowerling

Owner: lillithcrescent
---
Comments
There are no comments yet.
Authentication required
You must log in to post a comment.
Log in